This is a personal development program, based on Buddhist moral ethics, in the miraculous valley of Kathmandu. We will get in touch with the Nepali lifestyle, the Buddhist principles and practices, to understand what are the personal growth opportunities and decide what do we want to imporve in our llives. The program covers 14 days and it is structured along the six paramitas, the six perfections that build onto the bodhicitta, the behavior of enlightened beings:
Week 1 – Sacred
This is the bootcamp training week for endurance, diligence and discipline. We will plunge into the universe of Buddhist monks, staying in monasteries and visiting important sacred sites in Nepal:
10-11 March: arrival in Kathmandu, transfer to the Shechen monastery guest house. The monastery is situated 200 m away from one of the most important Buddhist pilgrimage sites, depicted in the top image> Bouddha Stupa. A whirling stream of faith, prayer for all living beings…. and a lot of stores to buy gifts for the dear ones.
The guesthouse that will accommodate us for the first three nights is an oasis of pleace, clarity and cleanliness in the bustling Kathmandu. We will take part in the morning puja (service) and meet masters and teachers. The food in the monastery guesthouse is vegetarian, quite affordable and tasty :).
Each day is a day of practice.  This is a week for meditation and concentration, in a gentle but focused effort to quiet our mind and get into inner Silence. We will use practices that spun from the Buddhist tradiotion and take advantage of the incredible vibration of the Stupa nearby.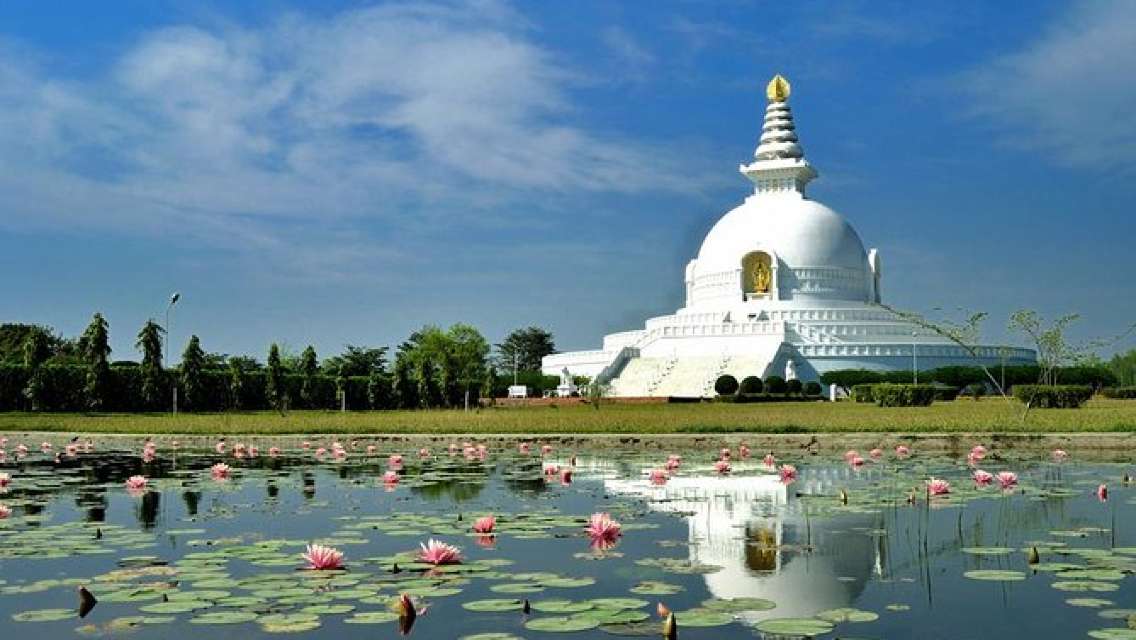 14-16 March: pilgrimage to Lumbini, the birth place of the Buddha. Lumbini is an incredible collection of stupas and temples coming from all traditions in the world. We will  go there by bus (approximately a six hours drive each way) and stay in another monastery guesthouse for two nights. Our guide will be a Tibetan – a friend of our pilgrimage groups and a hige heart. Tashi also organizes humanitarian help for children in need – we helped orphanages  and villages in our previous trips. This year's project is to bring school supplies to a distant village in the mountains (we will gather money here adn buy them in Kathmandu). Tashi will go there by jeep, if someone wants to embark into the adventure you must inform us :). This is an overnight adventure. Bring your sleeping bag :)!
Week 2 – profane
16-24 March: we begin the second leg of our trip. We will stay in a guesthouse not far from Shechen, continue to take part in the monastery events and we will visit
the Shivapuri reservation for wildlife – a jeep ride – and the Nagi Gompa – the monastery where Ani Choying Drolma regained her freedom and found her mission. A place of Sacred Feminine.
the historical downtown of Kathmandu – severely damaged by the earthquake in 2015 – but holding some special sacred temples and … a wishing tree!
the hippie neighborhood, Thamel – where you can find anything, from shisha to silver Tibetan jewelry. A day of shopping and enjoyment.
the Bhaktapur historical capital of Nepal – also affected by the earthquake but worth visiting. This highly modern city reached its peak development in the 18th century…
If the group agrees, we can also go by van to the Monkey Temple and to the beautiful Kopan and Pullahari monasteries. These optional trips can be agreed depending on weather and group wishes.
This last week is a week of joyful endeavor, generosity and daily meditation. It ends on March 24, when we fly back home.